Opening Hours:
Mon-Sat 10am-6pm; Sun closed
* * *

8034 Main Street
Ellicott City, MD 21043
Tel: 646.707.2277
|
http://www.lampngift.com
|
service@lampngift.com
|
Joan Eve has been located in Historic Ellicott City since 1996. Her store is currently located just up the street from the B&O Railroad Station Museum with plenty of parking available nearby. The store is convenient to Baltimore, Frederick and other parts of Maryland.

| http://www.joaneve.com/ |


Browsing the eclectic store you will find new and unique antique and collectible items each time you visit. Joan specializes in all types of classics and collectibles from artwork, pocket watches and estate jewelry to Japanese Ivory carvings and hard to find furniture.Joan Eve also features a wide variety of antiques and collectibles including:
Furniture - dressers, bureaus, tables, servers, chests & bonnets
Barrister Bookcases
China Cabinets
Kitchen Cabinets
Crystal & Glass
China & Porcelain plates, cups and dish sets
Ltd. Edition Plates
Country Collectibles including tins
Kitchen "Kitch" wooden items
Silver & Silver Flatware
Pottery and Vintage Glass Bottles
Vintage Jewelry, Sterling Silver and Estate Jewelry and rings, earrings, pins, necklaces & more
Mirrors
Pocketwatches including vintage / antique railroad pocketwatches

Artwork, Original Oils & Paintings
Rugs
Chandeliers
Linens
Vintage Clothing, scarves, handbags, belts & more
Clocks
Hand Beaded purses and gloves
Asian Artifacts including Japanese Ivory Carvings and Netsuke Ivory
Lamps - Unique, one of a kind lighting
Candelabras
Decorative China
Mini Character Jugs & Much, Much more
---

Is your child ready for the
summer sports season?
Good vision is critical to your child's success
and safety on the playing field.
Make sure your child's vision is their greatest
asset on the field. We have contact lenses and
glasses specifically suited to the sports field.
Your child will thank you for it each
and every game.
Professional Vision - Ellicott City: 9150 Baltimore Natl Pike # 15 - Ellicott City, Maryland 21042
ph: 410-465-6166 - email: staff@eyeson40.com
* * *

Saturday, September 16, 1-4pm
Join Winemaker Athena Boedecker of Oregon's Boedecker Cellars for a special in-store tasting event at The Bin! Athena will share the latest vintages of Pinot Gris and Pinot Noir from Portland, Oregon, including her signature Athena Pinot Noir.
Watershed Moment Release

Friday, September 22, noon
Jailbreak and Flying Dog have come together again to create Watershed Moment Belgian IPA (2017) to benefit the rebuilding of Historic Ellicott City. The profits from Watershed Moment will be donated to the Ellicott City Partnership.
Get here early, quantities are limited!
Main Street MusicFest

Saturday, September 23
Don't miss Main Street Music Fest! It features the best local talent that the area has to offer, as well as some of the best indie artists from across the Mid-Atlantic and beyond.
Best of all, the festival is FREE! Like their Facebook page for up-to-date band announcements. Headliners include local favorites Lionize, RÊVE and Kelly Bell Band.
Last Movies of Summer

Friday, September 29 at 8pm
16 Candles
Saturday, September 30 at 8pm
Now You See Me
The Wine Bin's free outdoor summer movies run Saturday nights through September. The Bin offers a wine tasting before each movie, and has coolers of ice to chill your beer and wine that you purchase from The Bin. Bring a chair and a picnic!
Winemaker Dinner at Tersiguel's

Tuesday, October 10, 6:30pm
Save The Date! Wine & dine with John Bookwalter from J. Bookwalter Winery at Tersiguel's. $90 per person inclusive. Stay tuned for more information.
Ways to Save Everyday!

5% off 6 bottles of Wine
15% off 12 bottles of Wine or more
$4 off mixed or solid cases of Beer
5% off 6, 15% off 12 or more "bombers" of Beer
5% off 3, 10% off 6, or 20% off entire box of Cigars
Don't forget - follow us on Facebook and Twitter for details on tastings, what's on tap, and exclusive discounts!
The Wine Bin
8390 Main Street | Ellicott City, MD 21043
P 410.465.7802 | F 410.465.7804 | E wine@winebinec.com
www.winebinec.com
Hours: Monday - Thursday 10am - 8pm, Friday - Saturday 10am - 9pm,
Sunday 12pm - 5pm
The Wine Bin
8390 Main Street | Ellicott City, MD 21043
P 410.465.7802 | F 410.465.7804 | E wine@winebinec.com
www.winebinec.com
Hours: Monday - Thursday 10am - 8pm, Friday - Saturday 10am - 9pm,
Sunday 12pm - 5pm
* * *

| http://forgetmenotfactory.com/|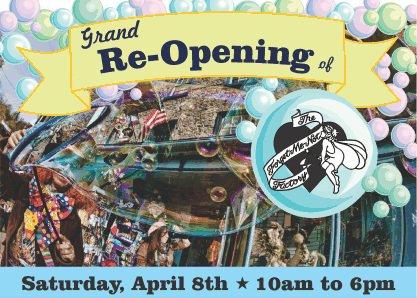 8044 Main Street, Ellicott City, MD 21043 | Store Hours: Everyday 10 - 6
1-866-4-GLITSY
1-866-4-GLITSY FREE / 1-866-445-4879
1-866-445-4879 FREE or 410-465-7355
410-465-7355 | www.forgetmenotfactory.com


Find the Season's Freshest, Locally Grown Fruits & Vegetables, Farm Fresh Eggs, Cheeses, Meats, Locally Baked Bread, Pastries, Prepared Foods, Coffee, Ice & More Uptown at the Wine Bin
EVERY SATURDAY
9am to 1pm
May 13th-October 28th, 2017

Courtyard Yoga Series 2017
hosted by Michele Bickley
starts
SATURDAY MAY 20, 2017
9:00am-10:30am
MicheleBickley.com
Visit Event Page on Facebook


Concerts on the Courtyard
FRIDAY & SATURDAY
NIGHTS
May-October 2017
6:30pm-8:30pm
Friday, May 19th withColamiles
Saturday, May 20th with Hall Williams Band





YAPPY HOUR
6PM-9PM
&
Movie Night

Check out the Win Bin's website for Special Event listings and full Movie Night Schedule for 2017. Food, Wine, Beer & Fun!
www.winebinec.com
* * *
---
---
---
---
---
---
Howard County Conservancy at Mt. Pleasant at 10520 Old Frederick Rd, Woodstock, MD 21163 \ 4104658877
This is a free event!
Register
pecial evening for the over-21 crowd sponsored by Lost Art Distilling. Enjoy a summer night-out with friends! We're serving daiquiris at twilight to open up good conversations. And there's a fabulous program too: back by popular demand are Mike Raupp and Paula Shrewsbury to delight you with amazing stories about the their favorite fabulous bugs (and butterflies) which abound in our rolling meadows. Program free, Daiquiris $
Wear comfortable walking shoes. Rain or shine! This event fills up quickly; please register early to assure your spot.
---
Judge's Bench
|
https://www.facebook.com/events/1814146375491290/
|
---
8167 Main St. Suite 204 - 2nd floor, Ellicott City, MD 21043 / 443-535-5923
Ages: 4-13
BONUS!: You can drop your child off for class & enjoy Erin's Happy Hour Yoga conveniently co-scheduled at the same time!
---
Antique Depot at 3720 Maryland Ave, Ellicott City, MD, 21043 /
|
http://antique-depot-ec.com/
|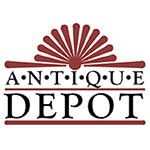 Celebrate Labor Day Weekend at the Antique Depot (Sept 2nd, 3rd, & 4th). We are giving away Jewelry, Lego Mini Figures, and Lego Micro Vehicles with any purchase. We are also giving away a free postcard showing the newly painted Ellicott City train bridge.
All freebies are while supplies last -- one prize per person, please.
---
Make plans to come out to the largest independent music fest in the Mid-Atlantic! Our full day festival features 50+ bands performing on 6 stages, 3 craft beer & wine gardens, local food, free family activities & crafts and more!