Opening Hours:
Mon-Sat 10am-6pm; Sun closed
* * *

8034 Main Street
Ellicott City, MD 21043
Tel: 646.707.2277
|
http://www.lampngift.com
|
service@lampngift.com
|
Joan Eve has been located in Historic Ellicott City since 1996. Her store is currently located just up the street from the B&O Railroad Station Museum with plenty of parking available nearby. The store is convenient to Baltimore, Frederick and other parts of Maryland.

| http://www.joaneve.com/ |


Browsing the eclectic store you will find new and unique antique and collectible items each time you visit. Joan specializes in all types of classics and collectibles from artwork, pocket watches and estate jewelry to Japanese Ivory carvings and hard to find furniture.Joan Eve also features a wide variety of antiques and collectibles including:
Furniture - dressers, bureaus, tables, servers, chests & bonnets
Barrister Bookcases
China Cabinets
Kitchen Cabinets
Crystal & Glass
China & Porcelain plates, cups and dish sets
Ltd. Edition Plates
Country Collectibles including tins
Kitchen "Kitch" wooden items
Silver & Silver Flatware
Pottery and Vintage Glass Bottles
Vintage Jewelry, Sterling Silver and Estate Jewelry and rings, earrings, pins, necklaces & more
Mirrors
Pocketwatches including vintage / antique railroad pocketwatches

Artwork, Original Oils & Paintings
Rugs
Chandeliers
Linens
Vintage Clothing, scarves, handbags, belts & more
Clocks
Hand Beaded purses and gloves
Asian Artifacts including Japanese Ivory Carvings and Netsuke Ivory
Lamps - Unique, one of a kind lighting
Candelabras
Decorative China
Mini Character Jugs & Much, Much more
---

...But maybe your eyes are?
If you are over 40 don't rule out the possibility of
cataracts if you are experiencing clouded or blurry
vision, sensitivity to light, dullness of colors, or difficulty
driving at night.
A cataract is when the natural lens of the eye becomes
clouded due to age and eventually causes blindness.
Cataracts are the most common cause of vision loss
for those over 40, so it is important to have your eyes
examined regularly. The good news is, if you need cataract
surgery it is a very successful procedure for restoring vision.
There are a number of risk factors for cataracts:
- extended UV exposure
- diabetes
- hypertension
- obesity
- smoking
- certain medications
- eye injury or surgery
- family history among others.
Contact us to learn more about prevention, risks and
treatment for cataracts to ensure years of healthy vision.
Professional Vision - Ellicott City: 9150 Baltimore Natl Pike # 15 - Ellicott City, Maryland 21042
ph: 410-465-6166 - email: staff@eyeson40.com
* * *

Our Pre-Sale is Here!
Very limited quantities available; reserve your bottles quickly! Orders are due by August 15th, and arrival will be September 15th. 25% deposit due with order. Place your pre-order by calling The Wine Bin at 410-465-7802.
2016 Vintage Bogle Phantom
The wait is over...Phantom has reappeared for the season! Bogle's tantalizing apparition of rich berry and relentless spice returns to tease wine lovers. Full of flavor, concentration and intensity, this mysterious wine will haunt you well after the last sip is gone. This wine sells out each time it's released, so don't miss out this year!
$25 Btl / $22.50 on 6 / $20 on 12 (solid case)
Yappy Hour

Friday, August 4, 6-9 pm
During nice weather, Yappy Hour is held in the parking lot with live music. Inside the store, guests can enjoy a wine tasting.
Yappy Hour happens the first Friday of each month through October. Donations and a portion of sales from Yappy Hour go to a pet charity; this month, we are supporting Animal Advocates.
Ways to Save Everyday!

5% off 6 bottles of Wine
15% off 12 bottles of Wine or more
$4 off mixed or solid cases of Beer
5% off 6, 15% off 12 or more "bombers" of Beer
5% off 3, 10% off 6, or 20% off entire box of Cigars
Don't forget - follow us on Facebook and Twitter for details on tastings, what's on tap, and exclusive discounts!
The Wine Bin
8390 Main Street | Ellicott City, MD 21043
P 410.465.7802 | F 410.465.7804 | E wine@winebinec.com
www.winebinec.com
Hours: Monday - Thursday 10am - 8pm, Friday - Saturday 10am - 9pm,
Sunday 12pm - 5pm
* * *

| http://forgetmenotfactory.com/|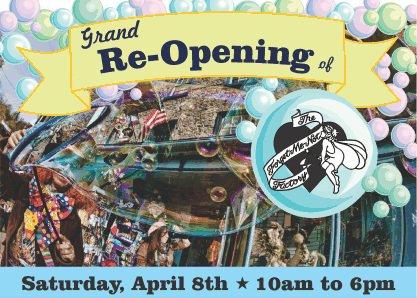 8044 Main Street, Ellicott City, MD 21043 | Store Hours: Everyday 10 - 6
1-866-4-GLITSY
1-866-4-GLITSY FREE / 1-866-445-4879
1-866-445-4879 FREE or 410-465-7355
410-465-7355 | www.forgetmenotfactory.com


Find the Season's Freshest, Locally Grown Fruits & Vegetables, Farm Fresh Eggs, Cheeses, Meats, Locally Baked Bread, Pastries, Prepared Foods, Coffee, Ice & More Uptown at the Wine Bin
EVERY SATURDAY
9am to 1pm
May 13th-October 28th, 2017

Courtyard Yoga Series 2017
hosted by Michele Bickley
starts
SATURDAY MAY 20, 2017
9:00am-10:30am
MicheleBickley.com
Visit Event Page on Facebook


Concerts on the Courtyard
FRIDAY & SATURDAY
NIGHTS
May-October 2017
6:30pm-8:30pm
Friday, May 19th withColamiles
Saturday, May 20th with Hall Williams Band





YAPPY HOUR
6PM-9PM
&
Movie Night

Check out the Win Bin's website for Special Event listings and full Movie Night Schedule for 2017. Food, Wine, Beer & Fun!
www.winebinec.com
* * *
---
---
---
---
---
---
Howard County Conservancy at Mt. Pleasant at 10520 Old Frederick Rd, Woodstock, MD 21163 \ 4104658877
This is a free event!
Register
pecial evening for the over-21 crowd sponsored by Lost Art Distilling. Enjoy a summer night-out with friends! We're serving daiquiris at twilight to open up good conversations. And there's a fabulous program too: back by popular demand are Mike Raupp and Paula Shrewsbury to delight you with amazing stories about the their favorite fabulous bugs (and butterflies) which abound in our rolling meadows. Program free, Daiquiris $
Wear comfortable walking shoes. Rain or shine! This event fills up quickly; please register early to assure your spot.
---
Judge's Bench
|
https://www.facebook.com/events/1814146375491290/
|
---
8167 Main St. Suite 204 - 2nd floor, Ellicott City, MD 21043 / 443-535-5923
Ages: 4-13
BONUS!: You can drop your child off for class & enjoy Erin's Happy Hour Yoga conveniently co-scheduled at the same time!
---
The Museum of Howard County History at 8328 Court Ave, Ellicott City, MD 21043
Patapsco is a body of archival, photographic, and sculptural works anchored by artist Riley Goodman's relationship with the Patapsco River Valley. The series, inspired largely in the aftermath of the 2016 Ellicott City flood, operates as a means to illustrate a narrative through objects, places, and stories that have endured the passage of time and have been recovered by the artist over the past sixteen years.
Each work is established through its representation of the towns of Catonsville, Daniels, and Ellicott City, Maryland. The work analyzes the relationship of these three locations to the Patapsco River and to Goodman's personal and genealogical history.
Patapsco seeks to expose history that is hiding in plain site, each piece contributing to a larger story of the historically rich Patapsco River Valley and the way in which this area has nurtured and shaped the artist as a person.
The exhibit is presented in conjunction with Ellicott City's Flood Commemoration Anniversary by the Howard County Historical Society and Patapsco Heritage Greenway. It is sponsored by Indigo Ink Digital Printing.
---
scfsdfaGlen Mar Church at 4701 New Cut Road, Ellicott City, Maryland, 21043 / 410-465-4995
This free concert will feature opera singers. They are sopranos Molly Allen and Ji Eun Park, tenor Daniel Noone, and baritone Youngsoo An. They will perform selected scenes from the opera
Lucia di Lammermoor
by Donizetti and showcase a mix of favorite arias and duets. Nicolas Catravas will accompany on the piano.
---
The Wine Bin at 8390 Main St, Ellicott City, MD 21043
|
Buy Tickets
|
20
Enjoy a drink or two if you desire (not included in the tour price) as we take you inside for a taste of the favorite haunts of Ellicott City's Ghosts! Come early and enjoy a 15% discount (tour night only) on purchases at The Wine Bin as well as a wine pour sample.
---
Saturday, August 19, 2017 at 01:00 pm to 02:00 pm
Museum of Howard County History at 8328 Court Avenue, Ellicott City, MD, 21043
Join us on August 19th 2017 for a fun and "enchanting" summertime Storytime!
This fun-filled program is free, and is for ages 3-6.
A craft activity is included in the program.
Parents are invited to explore the Museum while attending the program.
Email info@hchsmd.org, or message us to reserve a spot or for more details.
Plenty of free parking available at the circuit court parking lot, and we are just a short stroll down from the parking lot in the historic Presbyterian Church.
---
Petite Cellars at 11079 Resort Rd, Ellicott City, MD, 21042
---
BareBones Grill at 9150 Baltimore National Pike, Ste 22, Ellicott City, MD, 21042
Join host bloggers Scott Ewart (Scott E's Blog) and Bill Woodcock (The 53) for a fun evening at Bare Bones Grill and Brewery in Ellicott City Maryland.
The party is Monday, August 21st, and, as always, bloggers, blog readers, elected officials, candidates for office, business owners, members of the community and those who actively use social media are invited to attend. A free buffet will be provided by Bare Bones as well as Double Happy Hour Specials for the event ($2 off all 16oz Drafts, House Wine and Rail Drinks).
Bare Bones Grill and Brewery is the location for this event. Be sure to give them lots of social media love (Facebook check ins and mentions on Twitter).
Please please RSVP on the tickets link (to Eventbrite) so we can have a accurate count for food.
Thanks,
Scott E
Visit Bare Bones Grill website at:
http://www.barebonesgrill.com/maryland/index.php
Visit Scott E's Blog website at:
https://scotteblog.com/
Visit The 53 website at:
http://53beersontap.typepad.com/
---
The White Oak Tavern at 10030 Baltimore National Pike, Ellicott City, MD, 21042
|
http://thewhiteoaktavern.com/
|
Join Neighbor Ride at The White Oak Tavern, where hand crafted food and beer are celebrated. The Tavern's menu uses the best local, seasonal, and sustainable meats & produce whenever possible; and offers a wide range of beer styles. All items are made entirely from scratch in house. 10% of the evenings' proceeds will be donated to Neighbor Ride. Just drop your receipt in the jar at the host stand to ensure that your purchases are credited.
---
St. John's Episcopal Church, Ellicott City, MD at 9120 Frederick Rd, Ellicott City, MD, 21042
Join the Howard County Health Department on Thursday, Aug. 31 for a candle lighting vigil & recovery celebration on International Overdose Awareness Day. It's an opportunity to remember those we have lost to overdose and learn what resources are available so we can act to end overdose deaths. The event will be held at St. John's Episcopal Church in Ellicott City. We recommend you bring a blanket to sit on the lawn. #OverdoseAware2017
---
Antique Depot at 3720 Maryland Ave, Ellicott City, MD, 21043 /
|
http://antique-depot-ec.com/
|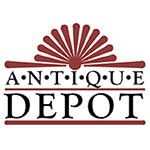 Celebrate Labor Day Weekend at the Antique Depot (Sept 2nd, 3rd, & 4th). We are giving away Jewelry, Lego Mini Figures, and Lego Micro Vehicles with any purchase. We are also giving away a free postcard showing the newly painted Ellicott City train bridge.
All freebies are while supplies last -- one prize per person, please.
---